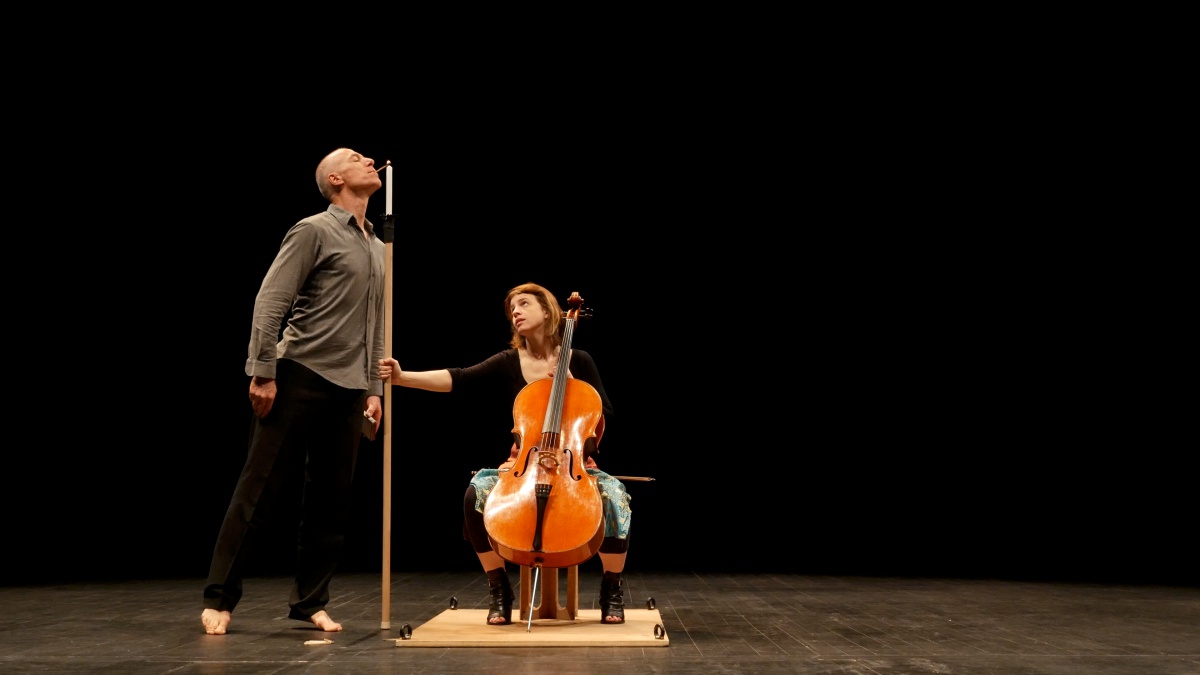 Three of the famous Cello Suites by J.S. Bach played by the great artist Noémi Boutin, intertwined with the extraordinary juggling of Jörg Müller, an outstanding circus artist who reconciles pure physical performance with theater, dance and contemporary art. A triptych punctuated by the famous Suites of J.S. Bach, No. 1, 3, and 5, of which the cellist expresses all delicacy and infinite elegance. Her music is entwined around three live paintings interpreted by the circus artist, and dancer Jörg Müller.
Name Sarabande
Country France
Group / Artist Noémi Boutin & Jörg Müller
Type French New Circus
Suitable for All ages
Credit:
Dancers: Alfredo Zinola and Felipe González
Music: Colorist
Lighting design: Marek Lamprecht
**Sarabande is one of the 2 performances part of The French Highlights, in a partnership with La Fête and The Embassy of France, Institut Francais
Dates and Times
25 May 2018: 19.00 hrs.
26 May 2018: 19.00 hrs. (Post-show talk)
27 May 2018: 14.00 hrs.
Duration 60 minutes
Ticket Prices Adult 650 THB / Children 250 THB
Venue Studio Sodsai Pantoomkomol Centre for Dramatic Arts, 6th floor Faculty of Arts. Chulalongkorn University
Seat 200 seats