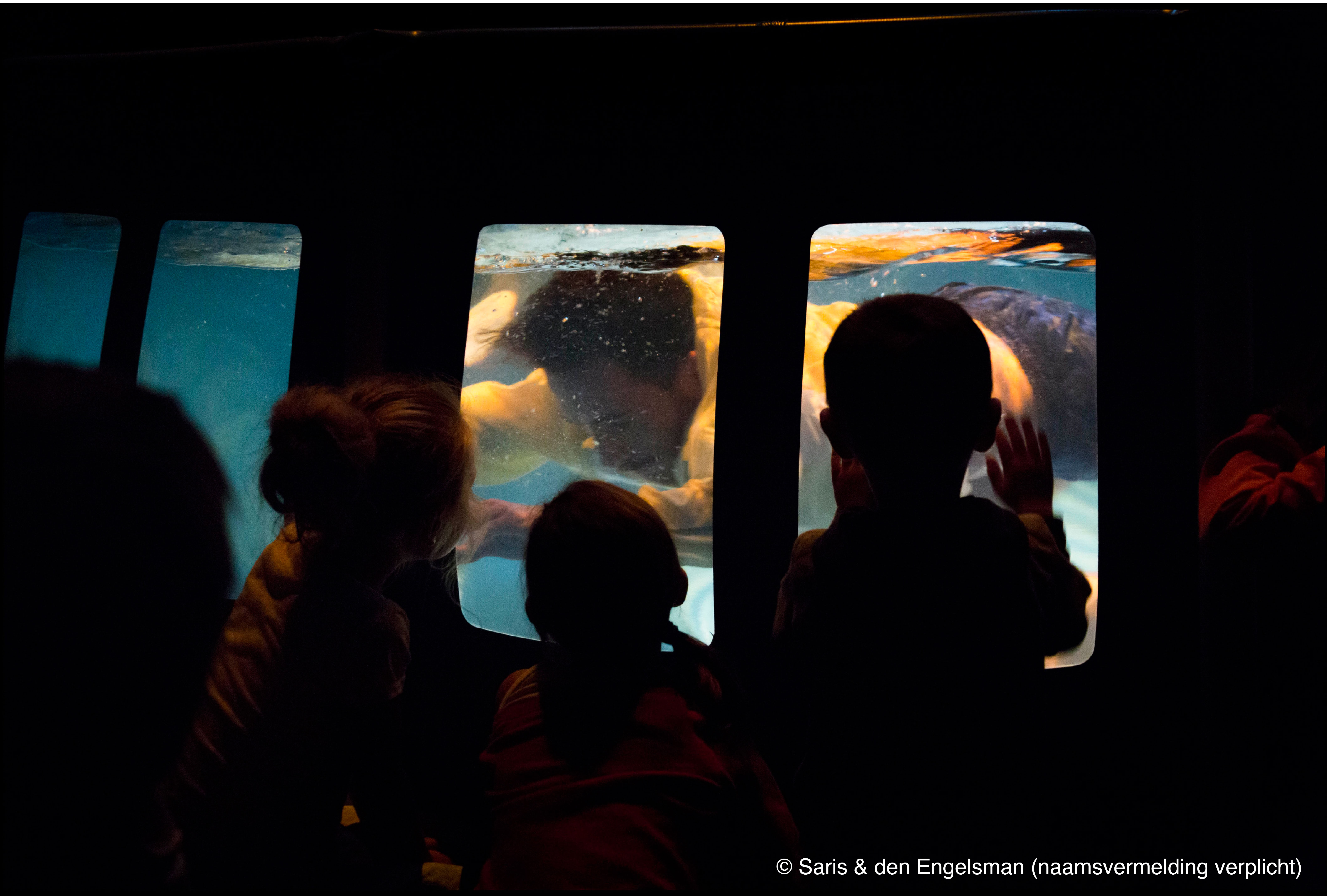 Alfredo Zinola and Felipe González present PRIMO, an unusual performance of underwater contemporary dance, set in a large pool on stage. Sitting in front of the numerous windows, the small audience discovers the
underwater scenes and observes actions that become miraculously touching. You can see feet, arms, hands, and legs appear and walk among strange creatures, you see two people who find each other in a game that is playful, affectionate, and powerful.
Name PRIMO
Country Germany
Group / Artist Alfredo Zinola and Felipe González
Type Contemporary Dance
Suitable for Children 2-5 years old, and adults
Credit:
Dancers: Alfredo Zinola and Felipe González
Music: Colorist
Lighting design: Marek Lamprecht
*PRIMO is supported by:
Goethe-Institut Thailand; The NATIONALES PERFORMANCE NETZ – International Guest
Performance Fund for Dance, funded by the Federal Government Commissioner for Culture and the Media, Germany.
Dates and Times
25 May 2018: 11.00 and 13.00
26 May 2018: 11.00 and 13.00 (post-show talk)
27 May 2018: 11.00 and 13.00
Duration 40 minutes
Ticket Prices Adult 650 THB / Children 250 THB
Venue Studio Faculty of Fine and Applied Arts
Seat 60 seats