At the College of Dramatic Arts
in Bangkok, Thailand
By Adjjima Na Patalung, Festival Director of BICT Fest
Kru Tia, Pattanapong Aranyanak, an artist and teacher of classical Thai performing arts at the College of Dramatic Arts Bangkok. Kru Tia is an expert in Khon masked dance, and an artist who has been and is still working closely with Nang Yai, the classical shadow Play. BICT Fest is delighted to be working with him during the creative workshop programme this year.
Another wonderful opportunity to collaborate with talented Sleep of Reason Films here conducting an interview as part of BICT Fest's Nang Yai Project documentary.
Another artist interviewed
16th May, 2019
Chiang, Chusak Srikwan, another artist interviewed as part of the Nang Yai Project Documentary.
An award winning visual artist, whose installation works inspired by Nang Talung shadow puppetry. From Songkhla Province in the southern part of Thailand, Chiang has a professional background in this local traditional art form, as maker and puppeteer.
His body of visual artwork "pushes the boundaries and possibilities of Nang Talung further by freeing these two-dimensional puppets from their theatrical contexts, commenting on recent events and the dynamics of politics and society."
 – Tang Contemporary Art
He exhibits internationally and was also part of the Thailand Biennale 2018.
Photo cr: Tananop Kanjanawutisit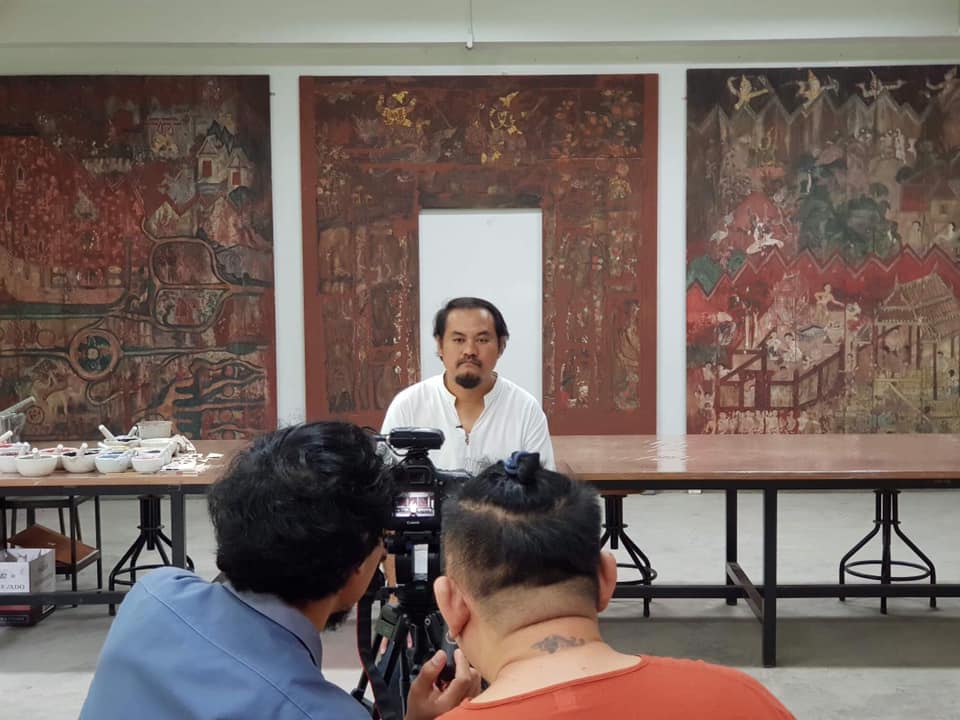 The lens of Sleep of Reason Films
17th May, 2019
by Thunska Pansittivorakul (Sleep of Reason Films)
A part of BICT Fest's Nang Yai Project documentary.
เดี๋ยวคนจะงงท่ดทีเพิ่งนึกได้ / อันนี้เป็นภาพเบื้องหลังจากการสัมภาษณ์โปรเจ็คต์ หนังใหญ่ (ฉบับครึ่งแรก) อันเป็นการรวบรวมข้อมูลจากผู้รู้ผู้เกี่ยวข้อง ทั้งช่างแกะหนัง ผู้สอนเชิด ผู้ทำงานวิจัย หรือผู้นำไปต่อยอดเป็นศิลปะแขนงอื่นๆ / บอกไว้แค่นี้ก่อนแล้วกัน ส่วนที่เหลือยังบอกตอนนี้ไม่ได้