OPEN CALL: BICT FEST CREATIVE WORKSHOP
Reimagine Tradition through Contemporary Puppetry
Schedule
Open call                                   22 April 2019 – 31 May 2019 (8 pm.)
—– deadline extended to 14th June ——
Participant announcement    31 June 2019
First meeting                            13 July 2019
Workshop period                     13 – 30 August 2019 (Mon-Fri 10 am – 5 pm)
Workshop sharing session     31 August 2019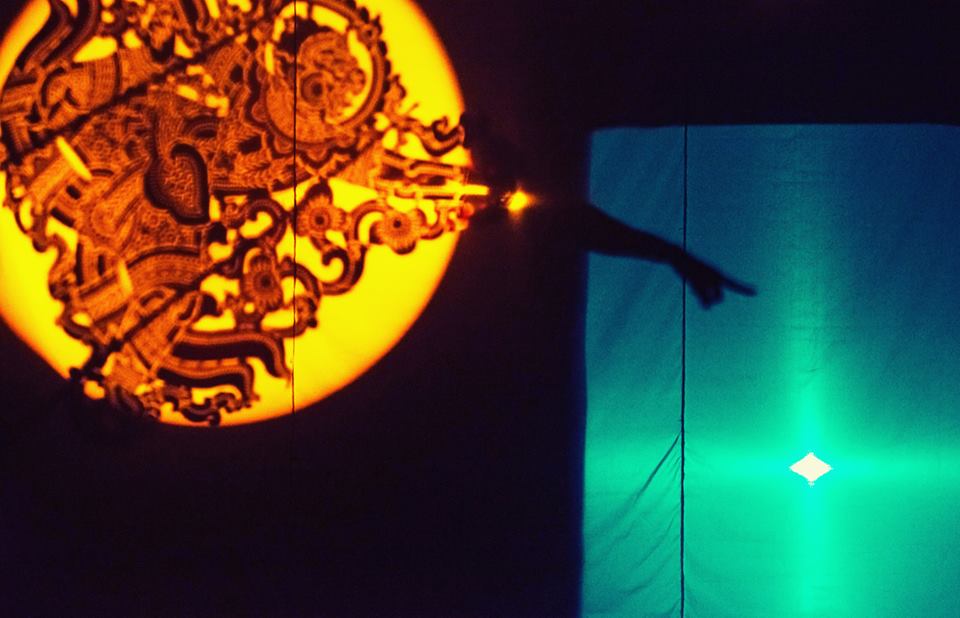 Background
The Creative Workshop: Reimagine Tradition through Contemporary Puppetry is a part of the biannual Bangkok International Children's Theatre Festival (BICT Fest) which had its first edition in 2016 and the second in 2018. We have learned from the result of our audience's participations that there are growing demands in performing arts related activities for young people and their families, and hungers from artists to expand their knowledge and learn new skills. During the festival gap year in 2017, we organized the first creative workshop programme for children, with the intention of not only to promote more creative activities for children in Bangkok, but also to encourage Thai theatre practitioners to engage more with young people and create more understanding of their audiences and enrich their future creation.
We observe from our experience that there are still relatively small number of creations, events and activities, when it comes to theatre for young audiences in Thailand. Yet, this small number of theatre creations is hugely puppetry-led. Therefore, this year 2019, in order to inspire more creation of qualitied puppetry works for young audiences in the future, BICT Fest focus our creative programme in puppetry with the focus on artistic development for theatre practitioners.
This year creative workshop in puppetry will combine 'Nang yai', one of old traditional performing art forms in Thailand, together with contemporary puppetry skills in the learning process. The workshop will be led by a veteran Thai traditional artist and teacher – Pattanapong Aranyanak of The College of Dramatic Arts Bangkok, and two puppet makers and designers – Pascale Blasions, along with Carine Gualdaroni of Compagnie Juste Après, from France, a country famous for its contemporary puppetry arts.
Scope of work
The Creative Workshop: Reimagining Tradition through Contemporary Puppetry is a followed on process from the Research and Development project of Adjjima Na Patalung, Thai artist, together with Pascale Blasions and Carine Gualdaroni, during an artist residency at Cité Internationale des Arts in France.
This creative workshop intends to revisit of the performing tradition of 'Nang Yai' and bring forth inspiration from this unique art form to a creative learning process for 6 participating artists through contemporary puppetry approaches.
Activities
The Creative Workshop: Traditionalizing Contemporary Puppetry will be held for 3 weeks during 13 – 30 August 2019 with the following programme:
Week 1— "Inspired by the Tradition"
The 5-day Nang Yai training taught by the well-respected, Ajarn Pattanapong Aranyanak from the College of Dramatic Arts – Bunditpatanasilpa Institute, for all participants including the French workshop leaders. The training will include basic Khon dancing, Nang Yai performing and creative Nang Yai making
Week 2 — " Learning New Techniques"
The 5-day object and puppet manipulation and movement training for puppetry inspired by the traditional 'Nang Yai' by Pascale Blaisons and Carine Gualdaroni. By the end of the week, participating artists will start to create their own puppets, inspired by the learning from the previous weeks.
Week 3 — "Learning by Practice"
Participating artists will return to the studio. They will spend these last 5 days creating improvisations based on their puppets and learning experiences.
At the end of the 3-week workshop, the participating artists will share the process of their learning in a form of short presentations performed in front of invited groups of young audience age range from 6 years old plus on 31 August 2019.
** All activities will be bilingual, Thai and English, with an interpreter.
Participant qualifications
Contemporary dancer or Thai Traditional dancer or Actor/Performers with experience in puppetry or Puppeteers with experience in movement-based performances

Residing in Bangkok or able to reside in Bangkok during the period of the workshop 

Willing to push your own boundaries
***Per diem is available for the selected participants during the workshop.
Application
Please send (a) PDF file(s) to bictfest@gmail.com by 15 May 2019, 8 pm. Please put "Application for Creative Workshop 2019" as the email subject. Your PDF file(s) must include(s):
your personal information and previous experiences (Resume)

your photo and/or VDO link presenting your work as a dancer or performer

a letter of intention explaining why you are interested in this workshop, no longer than 1 page of an A4
***IMPORTANT NOTE: Participants are required to join all the activities. Further details of time and venue will be informed later on. However, we are aware that 3 weeks is a long period of commitment, and will consider a few days of absence. In which case, please inform us the dates in advance in your application email.***
---
Instructors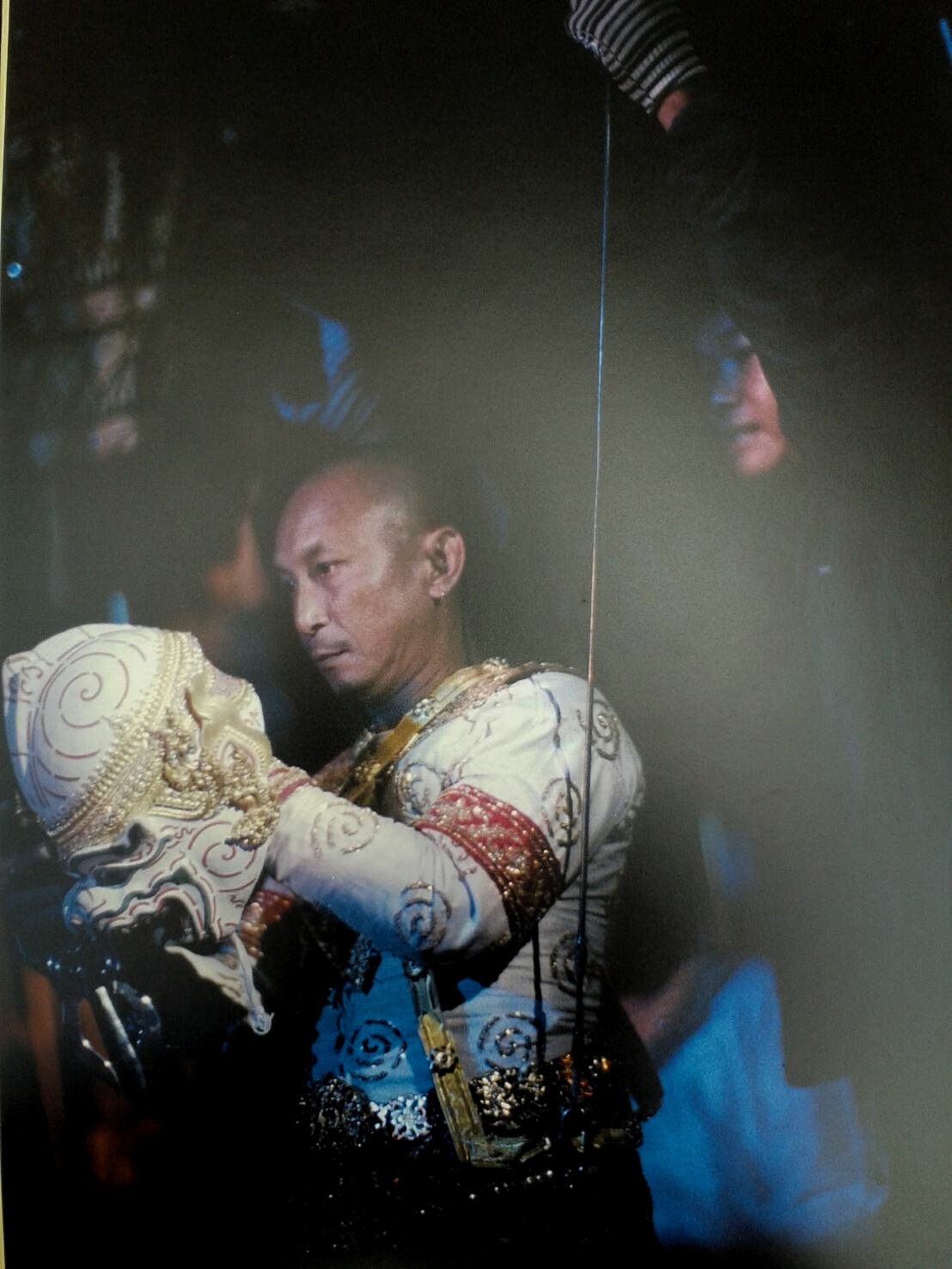 Pattanapong Aranyanak
Pattanapong Aranyanak, also known by his fellows as Kru Tia, is a veteran Thai traditional artist who is also a performer and teacher of Thai traditional dance. He performed in most of Thailand's major royal ceremonies such as the "Khon in the 200th Anniversary of the City of Bangkok" in 1982. He trained Khon dancers and Nang Yai performers in the "Ceremony of the Royal Cremation of King Rama IX" and was the winner of the Performance of Thai Traditional Martial Arts – Sword, Short Wooden Stick and Thai Drum Award under Her Royal Highness Princess Maha Chakri Sirindhorn patronage. Pattanapong is one of the well-respected artists who introduce Thai traditional Khon, Nang Yai, traditional Thai swordplay and wooden stick martial arts in both domestic and international platforms. He was the first Thai artist to exchange cultural between Thai and Japan under JICA grant. He was a speaker in Nang Yai Performance at SOAS in England and also taught Nang Yai art for British students. He currently is a teacher and lecturer in traditional Thai performing arts at the College of Dramatic Arts – Bunditpatanasilpa Institute under Fine Arts Department of Thailand.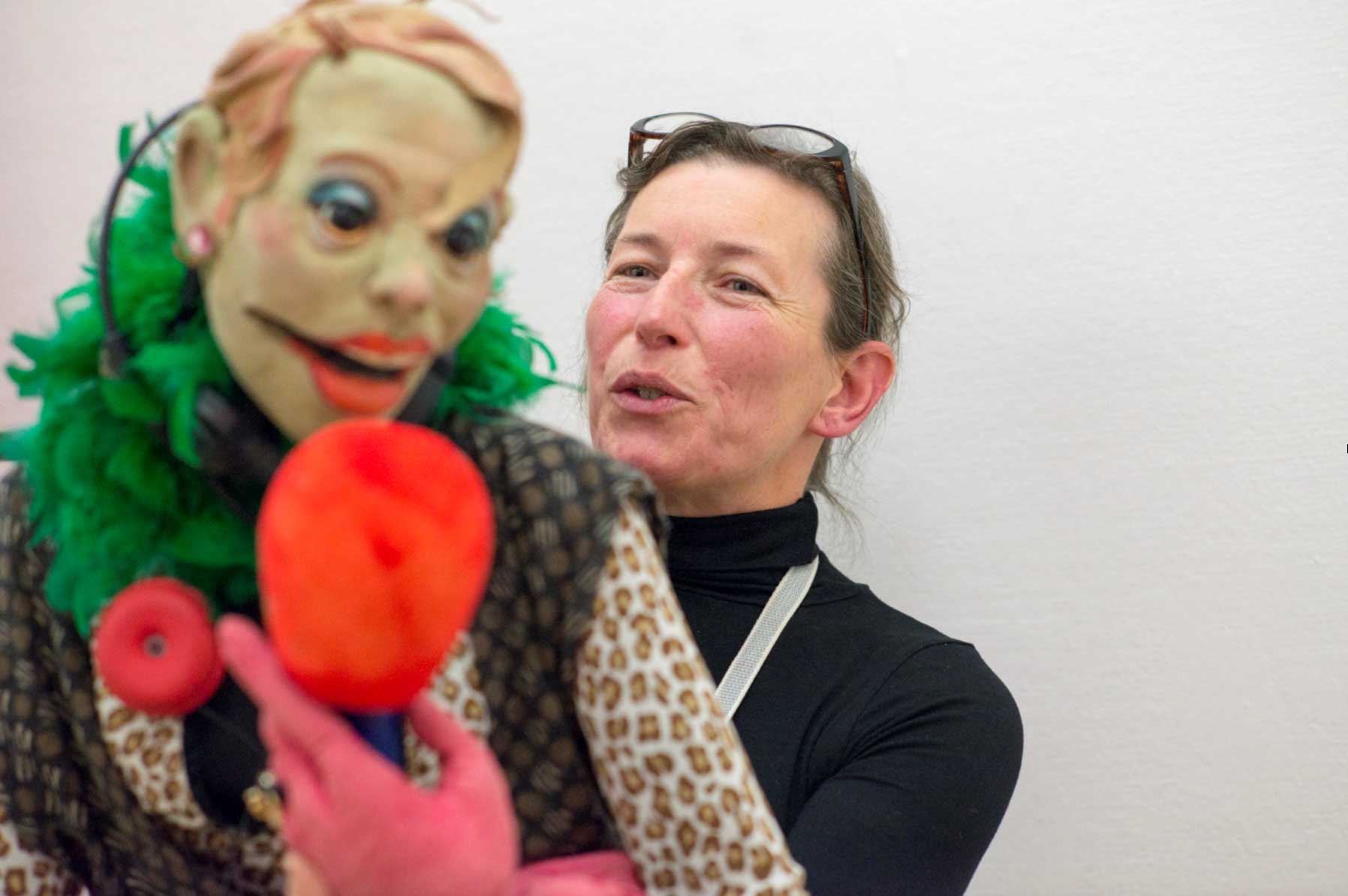 Pascale Blaison (Compagnie Juste Après) 
Pascale Blaison was trained as an actress and as a designer. She began to work in the south of France, where she was born in 1963, as an actress but came in Paris to follow the Jacques Lecoq School. Meanwhile she learned how to perform and build masks in the line of Cyrille Dives (inspired by Japanese Noh).
Then, in 1988 she had the great opportunity to join the Philippe Genty Compagnie and her life took a new direction: the world of puppet. Mixing her skills in design and acting, she has been working for many years now with various companies, in theatre and dance areas.
She is also teaching and giving workshops, for example in the National Puppetry School in Charleville Mézières.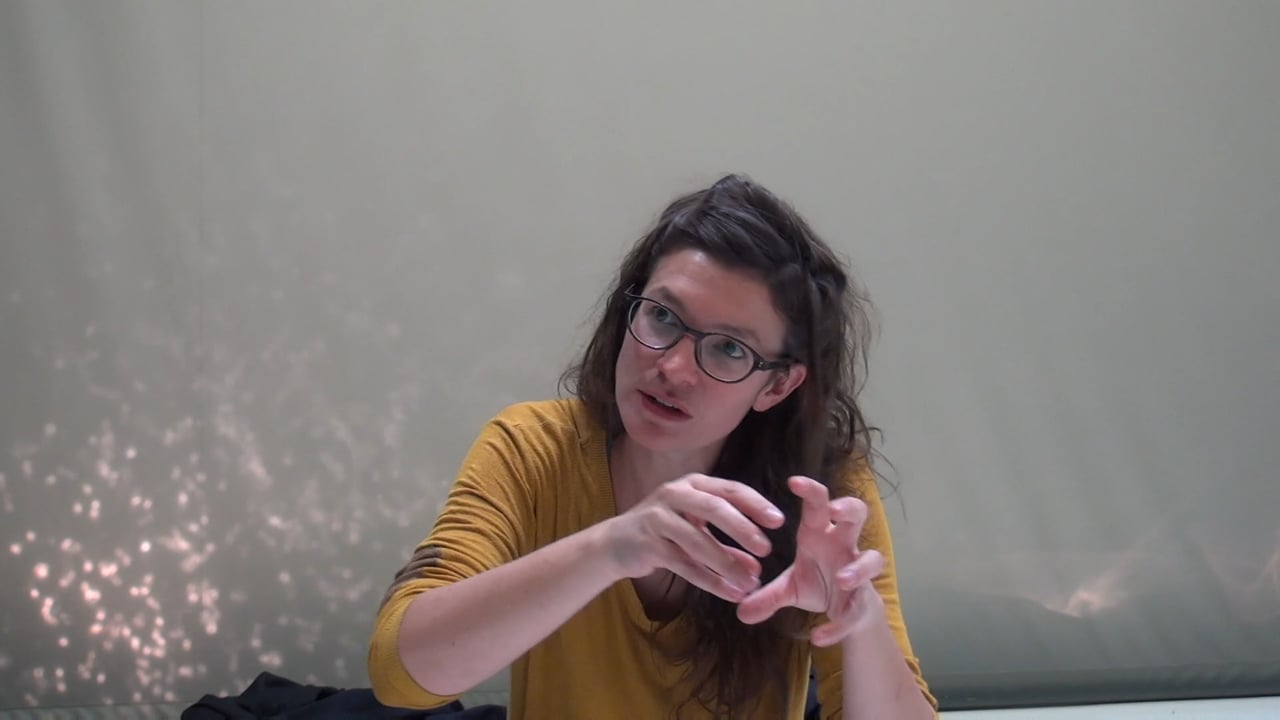 Carine Gualdaroni (Compagnie Juste Après)
Carine Gualdaroni is Multidisciplinary Artist & Puppeteer. Graduated in sculpture at ENSAAMA Olivier de Serres (Paris) in 2003, she worked in several sculpture workshops, then as an assistant scenographer with the company Serge Noyelle between 2005 and 2007. She continues her training at LEM – Laboratory Study of the Movement, Scenography Department of the Ecole Jacques Lecoq in 2007; She met the Théâtre du Mouvement in 2008 as part of the training "Le Corps en Scène", and left to finish her studies at ESNAM (National School of Puppetry Arts) from which she graduated in 2011.
Since 2011, she assisted, collaborated with, and performed for various renowned artists namely: Pascale Blaison, Claire Heggen (Théâtre du Mouvement), Renaud Herbin (TJP Strasbourg ), Aurélie Morin (The Night Theater),  etc.
She created the company CIE JUSTE APRÈS with Antoine Derlon in 2012 and develops her own language. She nourishes the dramaturgy of the image and gesture and develops the interdisciplinarity.
**BICT FEST Creative Workshop, Reimagine Tradition through Contemporary Puppetry 2019 and Cité Internationale des Arts Artist Residency Programme was supported by The Embassy of France in Thailand, La Guillotine and Arts on Location