Interviewee – ADJJIMA NA PATALUNG
Interviewer & Editor – TANANOP KANJANAWUTISIT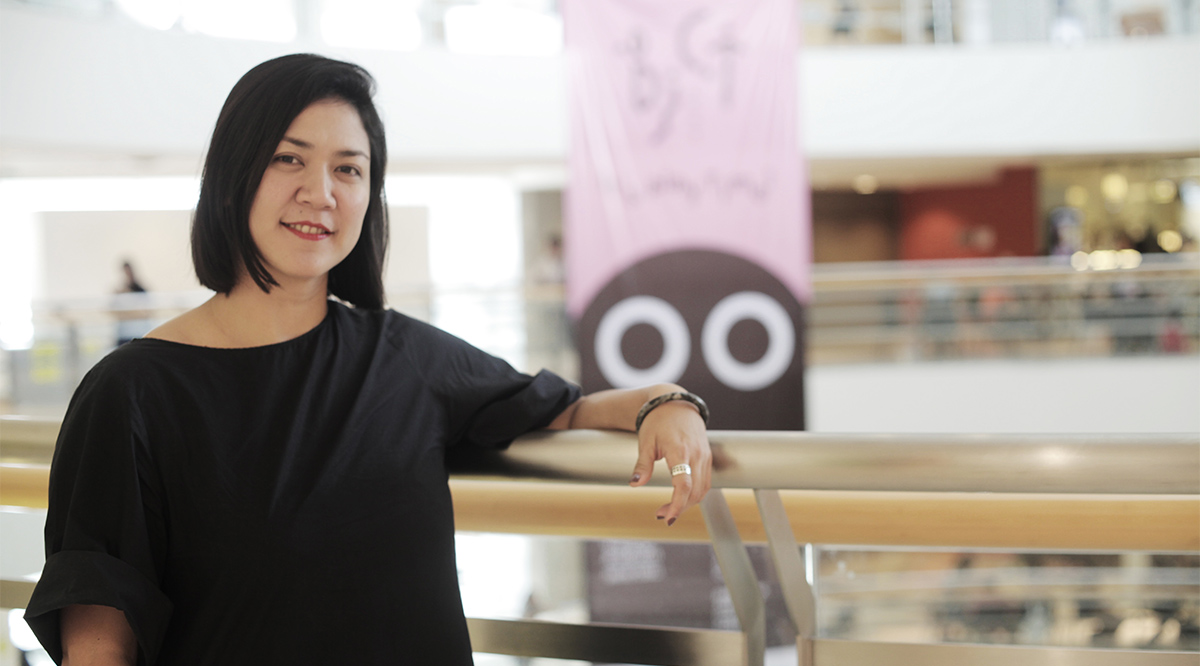 Adjjima Na Pattalung : Festival Director of BICT Fest
How has the festival journeyed and grown since the first edition in 2016?
We try to create connections between them. If the first festival is considered the beginning, then the second one is a growth from that point. The first festival focused on urging new perspectives on the quality and standard of artistic works for children to challenge the conventional views that people had. We also introduced the idea of inclusivity[1] into the programme, because we aim to create a festival for everyone. This idea was introduced during the first festival by staging Yellow O by The Wandering Moon[2], which was originally devised with children with autism and hearing difficulties. We also invited Dr. Sue Jennings[3] to lead a workshop and speak about her work with children with learning disabilities, another activity that reinforced the inclusive idea within the festival programming. This year, we would like to continue and develop this area of work even further. For the performances, we have programmed two productions that explore the idea of inclusivity. I must note that the festival this year does not only intend to showcase works that can communicate with everyone within the range of diversity, but we also hope to create a common understanding that every person regardless of background or history, has a potential and ability, especially those judged by the social norms as not-abled or incapable only because their bodies or thinking process are different. This idea is expressed in two productions: The first, 4 Go Wild in Wellies by Indepen-dance 4 from Scotland, consists of four professional dancers; two with down syndrome. They have performed this wonderful show in several countries in Europe and it was very well received. The second is by kabinet k from Belgium. The company uniquely works with young children and professional dancers to devise contemporary dance performances of high standards. The quality of the work is as high as those expected from an all adult ensemble. This production shows that children, too, have the potential to create work that can equal or surpass those standards of adult professionals. These two companies and their works inspire the way we reflect on ourselves, and raise question about our perspectives of ourselves and toward others in societies. Through these works, we recognize abilities and potentialities in people, no matter what age or background. This is a big step forward for us this year with our attempt to make BICT Fest more inclusive. And of course, we will continue to walk in this direction, no matter what form it may take. [1] An intention of including people who might otherwise be excluded and marginalized, such as those who are handicapped or learning-disabled or racial and sexual minority.  [2] Wandering Moon Theatre, founded in 1999 by Monthathip Suksopha in Chiangmai, creating alternative media and contemporary shadow puppet theatre exploring themes of education and diversity of human beings. [3] A drama therapist who has been working creatively with autistic children, adults and children with learning disabilities, and children with special needs for over 30 years.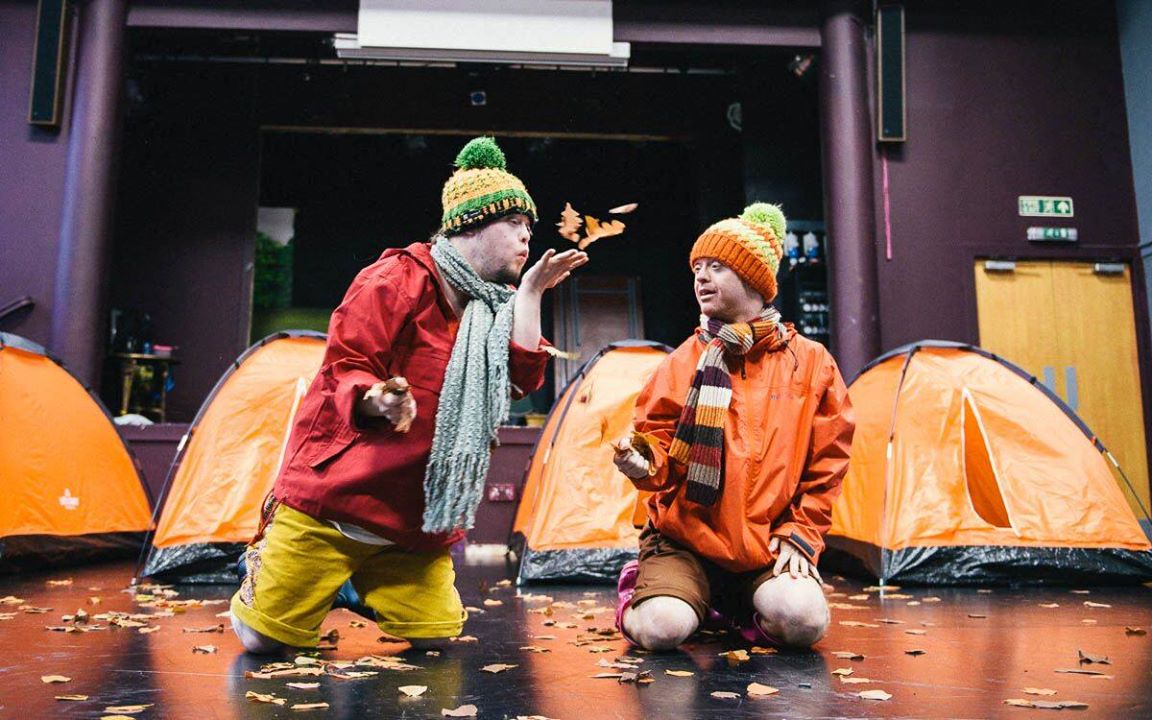 Why is inclusivity in theatre for children and youth necessary in the context of Thailand?
Firstly, because children have vast capacity for perception. Bringing this kind of inclusive work to Thailand could make us look back at the current conditions of the society in Thailand's context. There are already some works for adults that address this issue, but wouldn't it be great if we can be aware of it from a very young age, when children are still yet to be mentally framed by social norms and things around them?
We would also like to propose an alternative perspective that children's theatre no longer has to talk only about simple issues or to be first digested through adults' thinking process before being delivered as a simplified moral lesson. Besides, our target groups are not limited to just children. Our target also includes families. Therefore, all the productions that we present have to be able to generate the perceptual process in children as well as adults. This is indeed our objective. We are offering new choices for them.
I believe that when these elements can be addressed in works for children, it will also be a step forward when creating works for adults. Thailand's context and ecology limit the way we perceive theatre as an art form. BICT Fest hopes to expand the perspective of contemporary theatre, by generating diversity and alternatives in productions that we present for the young audiences, and their accompanying adults, who will sharing the experience with them. We hope that as a result, they may also naturally grow interests and start to perceive the value of theater in Thailand.
Why theatre?
We believe in the potential of theatre because we believe in its live elements. When the audience or family members spend a period of time in the same space, they are indeed sharing the experience with one another in all dimensions – through external senses like hearing, seeing, or touching, as well as internal ones like thinking and feeling. We want to create a journey of shared experience among family members – not just children but also parents and other adults in the family. When watching a performance, it is like we are being in the moment. Things happen right then and there, and will never ever happen again in exactly the same way. What happens to a person during a performance can be entirely different from another. A performance is a period of time where humans have an opportunity to connect – amongst audience members or between the audience and the performers. Theatre yields a different kind of experience than other art forms, but of course, it is the ultimate. We just want to start working with what we know best. We are opening platforms for cross-disciplinary collaborations in the future.
Has BICT Fest affected the theatre scene in Thailand? If so, how?
To be honest, the theatre scene in Thailand has a lot of space to develop. We have artists with great potentials but without a lot of opportunities for exchange. Bringing productions from abroad allow for an exchange between Thai and foreign artists, especially those making theatre for children. In the West, for example, theatre for children has long been supported by the state, enabling it to develop to its current strength. It is a great opportunity for Thai artists to interact with artists from abroad, be it through conversations or watching the productions. This can inspire them or generate an interest in this area. As an artist, working with children is a valuable training because creating for children is not easy. In the festival, we open spaces for foreign artists to share their skills and for Thai artists to join, exchange, and train. Although we are a festival for children's theatre and targeting family audences, it is necessary to have platforms for artist's development in this context. Even if, in the end, the artists don't apply the skills to creating works for young audiences, they can still use the knowledge to enhance their own skills as theatre makers. Whether you create theatre for adults or for children, skills are necessary. There should be no difference in quality, content, artistry, or methodology. All these are important in any case. This is what we want to share.
So BICT Fest does not focus only on children?
That's right. On the other hand, we run BICT Fest so that it becomes another drive force for the development of the professional theatre in Thailand. The festival itself is a platform for artists to train, and we (BICT Fest Team) ourselves are learning by doing it. Bringing these international works here is a way to develop the variety of human resources that our country has.
How can these resources continue their development when the festival only takes place biannually?
Whatever happens during the time outside of the festival depends on the individuals. What we offer is opening the platform for training and skill development. In the end, it's all in their hands and we do not wish to control anything. However, between each festival we create some projects to maintain continuity. Between the first and this year's festivals, we offered some workshops for children and families to participate, and invited Thai artists, some of whom never worked with children before, to try-out working with children. We created this space for our artists to use their skills and whatever available resources they already have to share with the festival's target groups of audiences, who also wish to learn and develop themselves in this area. I think, in some level, there is a shift, and the scene for theatre for young audiences in Thailand seems more active with incurring new creations by new generation of theatre makers. Artists are beginning to think about what creating for children might be because they see that there is a platform for this kind of work. This is another role of the festival – to create a space in the context of theatre for young audiences.
Or is it just a trend?
It's not wrong that it's a trend. We have to create trends. However, we can only wait and see what comes after. Right now, BICT Fest can only do this much. With limited funding support, we have to fight hard to be able to realize the festival which presenting productions from overseas, offering creative activities, raising awareness and initiating platforms, and trying to maintain continuity. When the support becomes stronger and there are more resources, we can definitely do more.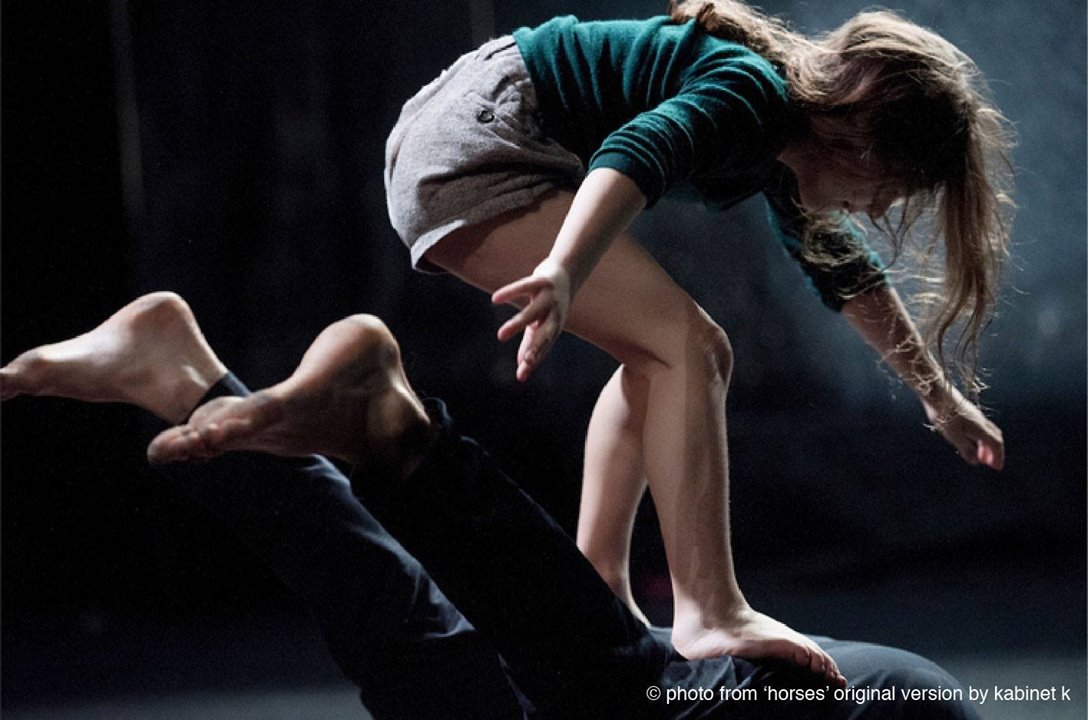 Let's talk about the works selected for this year's festival. I've heard that this time there will be a collaborative production between Thai and foreign artists, which is something new for the festival. Where did this idea come from?
From simply the fact that we wanted such an exchange to happen. Previously, the exchanges took place in workshops, and these were skill-based. But this time, it will be an exchange through the process of working towards a presentation. The artist from overseas who will lead a workshop performance is kabinet k from Belgium. They create contemporary dance performances with a very unique process. In their work, audiences witness how space was created for performers; professional adult dancers and very young children, most of whom without prior dance training, to thrive together onstage as a strong ensemble. As professionally as they perform on stage in kabinet k's work, they are as they are, as children, raw, and with youthful spirits. I am interested in kabinet k's creative process. Also, the fact that the contemporary dance scene is still small here in Thailand, I would like to spotlight the existing talented dancers we have by encouraging them to be part of this collaboration with kabinet k. The collaboration will generate dialogues between artists within the framework of the creating process. It is more than just learning and skills exchange. There is also another layer, which is the collaboration with the children, most of whom are Thai, and have applied to be part of the project. Having talked with kabinet k, I am very impressed by their working ethos, that intrigued that the adults and children work together with trust and are treated as equal members of the ensemble. The original, horses production, has been touring extensively. The performance has a strong and wonderful concept and structure. Belgian artists will use these elements for the workshop in Thailand with a new set of performers, setting, and context to realize a small-scaled Thai recreation of horses as a framework. It's not just about just seeing abilities or potentials on stage that is interesting in this process, but also the uniqueness of each individual and how the concept of the work is made specific to this new context, and truly born out of this new setting. At least, it will show that, no matter what age, everyone has the right and potential to be an artist- be it a theatre maker or a dancer. And within this exchange, kabinet k themselves will experience working in a different cultural context. They're not here only to give, but they can also take away something.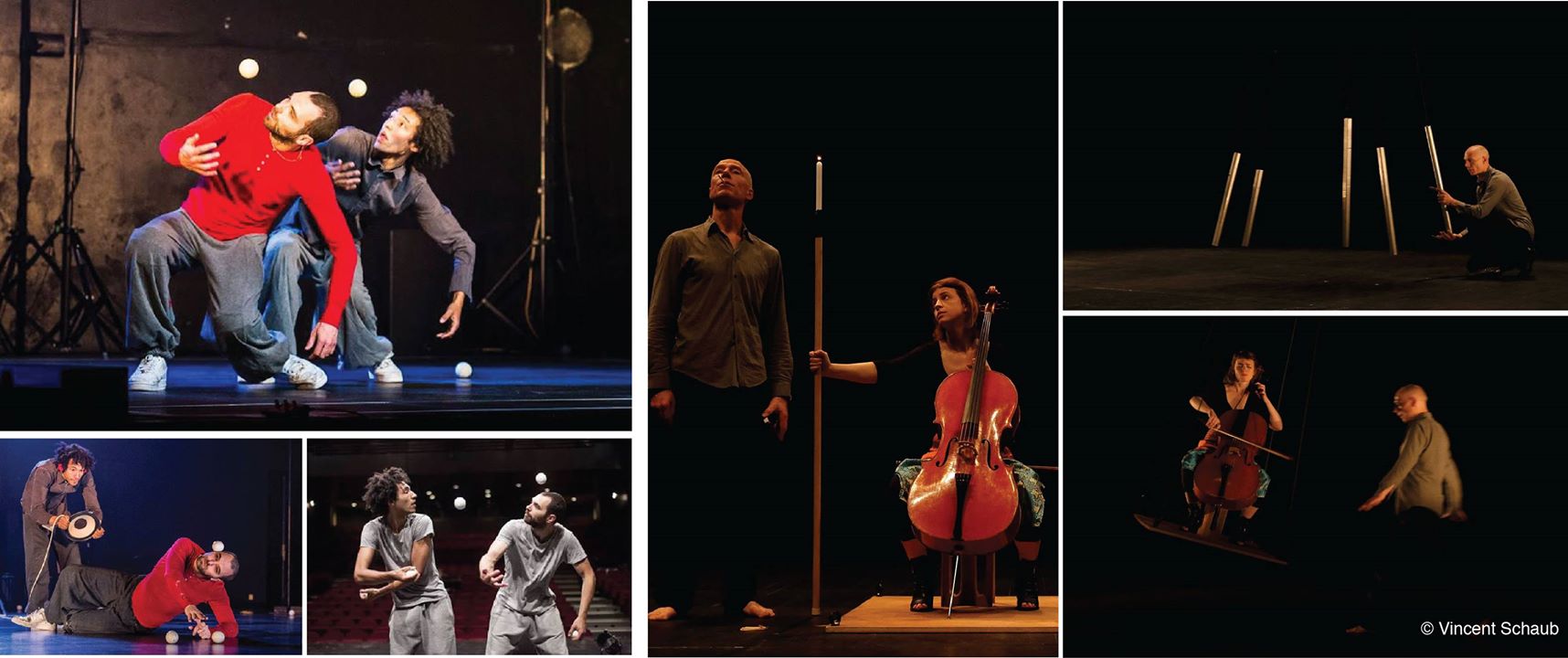 There will also be "French Focus" this year which highlights New Circus performances. Why New Circus?
I feel that circus, traditional or new is a performance that is easily accessed and can be enjoyed by children and adults. This is in line with BICT Fest's objective: to create a festival for everyone. We don't usually see the new circus performances in festivals for young audiences and there are several festivals particularly focused on circus arts only. The new circus are usually not created exclusively for children or adults, yet there is something about this genre that audiences of all ages and gender can easily relate to. New circus could also work well in Thailand, where there is not many family-oriented performances. Moreover, our festival is a contemporary platform. This is not to say that we don't welcome traditional works, but since the contemporary art in Thailand is not adequately supported by the state for its development, the presentation of the French new circus can very well make a statement about how important governmental support is to the development of the arts and culture of a country. France is where the new circus was born. When we talk about circus, many people will have images of animals, acrobats or juggling acts. The new circus itself was developed and emerged from the old traditions. Theater, dance, and other contemporary art forms are now incorporated in the creative process of a new circus. To this day, there is still traditional circus in France, but the new circus is creating a new identity for the country in the contemporary art world. There is a journey for which a new genre is developed and born out of the old. And of course, such evolution is possible partly because there is a sufficient support from a government, which acknowledges the significant of the contemporary art within the cultural landscape of a country. It is about moving forward with the present time. With support of the French embassy and Institut français, we are able to bring two French new circus works, Flaque and Sarabande, and present a French Focus this year. In fact, there are some practioners working with circus arts in Thailand. This year, we collaborated with Makhampom Theatre Group[1] who used circus skills to work with children from ethnic minority community in Chiang Dao. We see this as a great opportunity for us to arrange a meeting and set up an opportunity for an exchange between artists from France, and this youth group, which already has an interest and some basic skills in the art form. This is another way to disseminate knowledge and opportunities for exchange in other parts of Thailand beyond Bangkok.
[1] Makhampom Theatre was founded in Chiag Dao district, Chiang Mai, in 1980, using theatre as a tool for development of community culture, functioning as a medium that reflected the locals' problems.
Why is it necessary to disseminate opportunities outside Bangkok?
We first create BICT Fest with the Bangkok population in mind. As locals, we wanted to start from what we knew best. Yet at the same time, we also see that the focus is only at the centre for both economic and educational development. Looking at works we see in the theatre, or, more specifically, works for young audiences, we usually see performances that are created for entertainment or for artistic expressions. However, there are many practitioners, some have been making theatre long before me, who use theatre to work with and for people and children in other communities outside Bangkok. Most of these works, if I may call, are theatre for social change or for education. These types of works are very prominent in a third world country like ours, where citizens still don't receive equal opportunities for education. BICT Fest is trying to support and create visibility for these areas of work, with the hope that this can create a balance between art and education, as well as supporting theatre artists no matter what context they're working in. We hope to create more projects in collaboration with artist communities working outside of Bangkok in the future.

Let's talk about works from Thailand in the festival. Why The Rice Child by Crescent Moon Theatre and Star Wars by Babymime?
Although we started with the idea to generate opportunities for learning and exchange with artists from other cultures since it is indispensible nowaways, it is equally as important that the festival nurtures works by Thai artists who are already creating for children and families. They will be part of a platform for international exchange. These two companies have been creating works for children for a long time, and these two selected performances fit well within the festival's programming. The Rice Child is a story about children from a minority group, who look for their place in a society. This issue is being addressed globally today. Also, this touching performance is a combination of various art forms; rod puppet, shadow puppet, sand drawing, and digital media. As for Babymime, they are a group of mime artists who have been working continuously for years to create works for both adults and children. Star Wars is a very interesting piece as it has a nice balance between comedy and drama, talking about a family conflict through the eyes of an autistic child. In this festival, Babymime will also get to meet their fellow comic mime artists Gabez from Japan, whose strength is in impressive dance and movement skills. I think this is a mutual benefit between the two companies as they can see each other's works and explore possibilities. It is always interesting to see how artists applied their skills and perform in different spaces, perspectives, and context.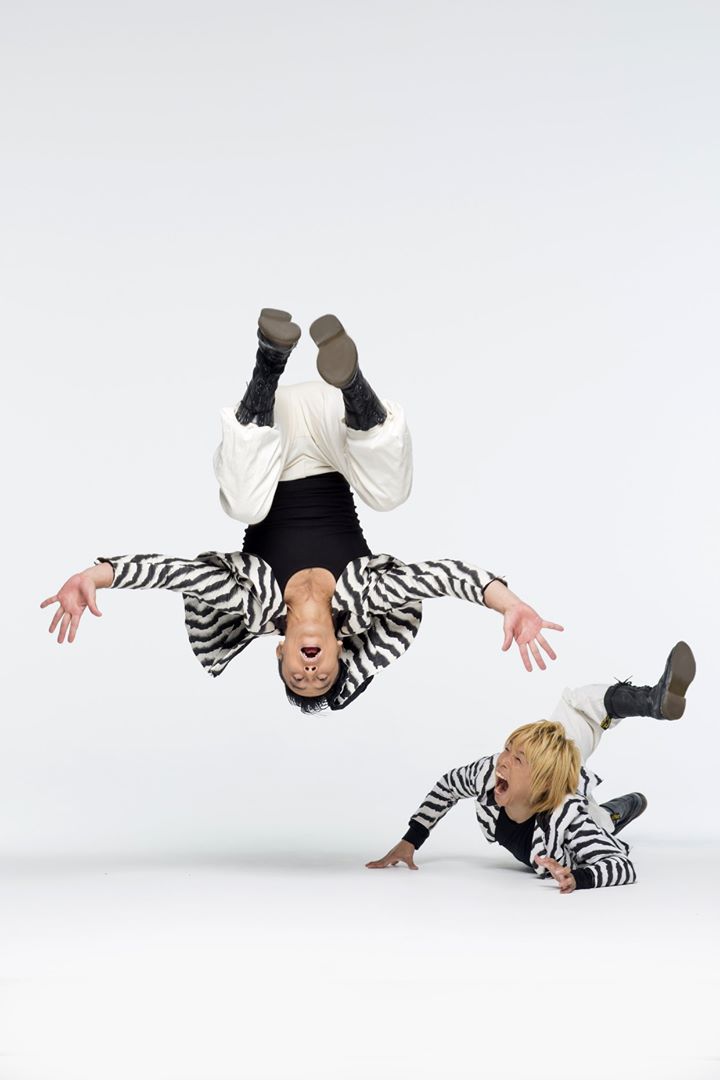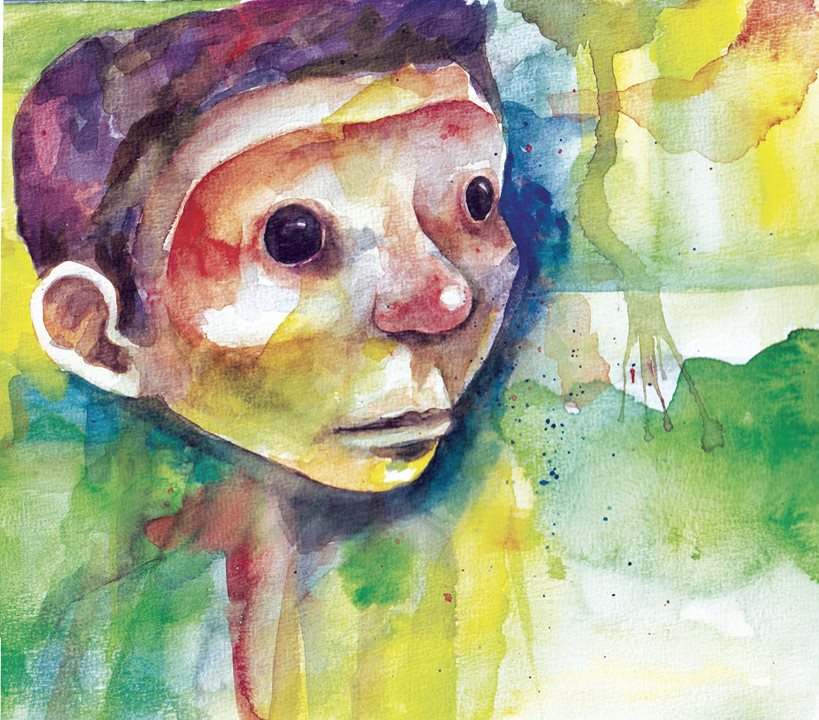 Are there still works from Southeast Asian artists this year?
It's our intention that every BICT Fest presents works from Southeast Asian countries because we're interested in connecting with our neighbors. In fact, Thailand is an example that there isn't much visibility for creative works for young people in this region, nor are there many existing artists creating work in this area. Therefore, this is another platform where a gathering can take place in order to find out how we can cultivate this area of work together. This year, we are bringing back Papermoon Puppet Theatre from Indonesia who performed their work-in-progress, The Old Man's Book at the first BICT Fest. This year, they are performing a full production, Puno, a story of a child dealing with the death of her loved one.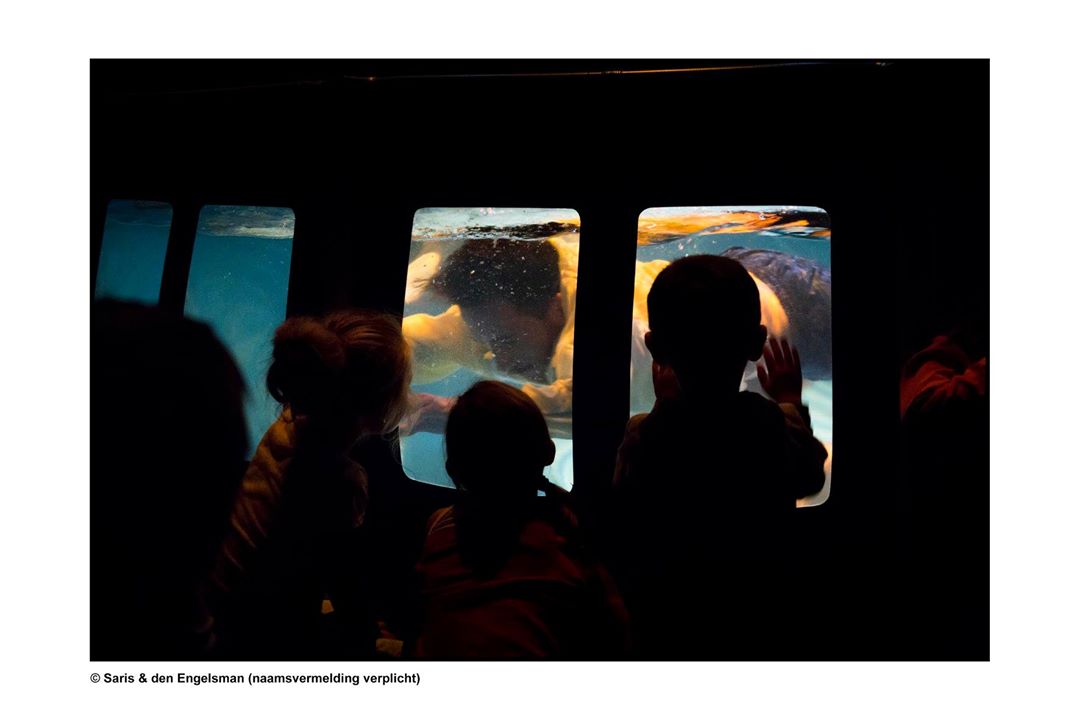 Is it so that the works presented in the festival require some basic understanding? How about children as little as 2-3 years old?
I wouldn't say that a basic understanding is required. The shows are not difficult, but they just might not be the type of shows for children that we often see or used to see here. Anyway, each show has a recommended age suitability. This can also be considered a part of our inclusive work; to provide performances for everyone even very young children. Usually people don't think that very small children are ready to go to the theatre, or that there isn't any theatre created for them. We programmed a performance for babies in the first festival, and this time we tried to look for a one for todlers. We have programmed Primo from Germany. It's a contemporary dance performance combined with installation art. The show is quite an unpredictable experience visually and emotionally. It takes the audience far beyond what meets the eye. It's really a new idea for a performance that truly shifts perspectives about theatre for small children. What's also interesting is that the show also works amazingly with adults. Bringing small children outside to a fresh new unfamiliar environment is beneficial to their development.
The content and subject matters of the performances this year seem a bit heavy.
As mentioned, we want the festival and the performances presented this year to touch upon subject matters that are usually perceived as not child-friendly or appropriate for children. It was once commonly thought that young children lack the ability to form complex ideas. There are studies about children and their developmental process, emotional and thought, that demonstrate they are more receptive than we think and capable of handling complex issues. Children are often more receptive than we think they can be and this phenomenon can intrigue adults. Children are more open to new information as their thinking processes are being formed while they are growing up, and it is vital for them to be exposed to creativity. Often we can learn a lot from observing children and their behaviour. But of course, in each work presented at BICT, there is something to enjoy. Our intention is to push and challenge our audiences a little more through the curated shows and their subject matters, as well as the diversity of presentational styles. We want the works to take audiences beyond their expectations rather than being exactly what the audiences expect to see. I don't believe that theatre only entertains. We believe that it is a space where people are stimulated and inspired to think and question rather just passively watch and forget. We hope that our programming creates diversity in perception, that it creates new experiences and provides new perspectives for both our adult and young audiences through watching works that may be unfamiliar to them or very close to their personal lives. This can help to open one's worldview beyond our daily existence.
How does the initial idea of the festival expand to other parts of the festival programme beyond the performances?
I previously participated in ricca ricca*festa[1] which is an international theatre festival for young audiences (TYA) in Okinawa, Japan. In the festival, a network of TYA professionals in East Asia and Southeast Asia was initiated. I had the opportunity to meet and exchange with many people with similar missions. This networking programme inspired me to continue what has already started there. At BICT Fest this year, we are hosting a meeting of TYA professionals from Southeast Asia (SEA TYA Meeting) in order to continue the research and explore the network of people working in this field further, including artists, programmers and producers. This will be done through sharing ideas and understanding of landscape to childhood and the arts for young people in the region. This is an opportunity to get to know about ongoing projects of the SEA artists we invited including their thoughts, to discuss about why there is still a lack of TYA work in this region, and what the future holds.
What is the difference between children's theatre in the West and our region?
In my view, having seen theatre works in various countires, it seems that in Southeast Asia, a lot of theatre works for young audiences function more as theatre for social changes and theatre in education and there has been less emphasis on artistic creation. In Europe, it seems that the social focus is developing alongside artistic. This is one aspect that could be discussed at the SEA TYA Meeting: why is it so? Could it be that artistic creation for young audiences is not as important in this region? If not, why so? I'm not saying it is better in Europe. It is not to be compared, because we exist in different contexts. The aim of the SEA TYA meeting is to find out the significance of TYA in the context of Southeast Asia and how it contributes to the society at large, and how it sustains into the future. Before we can discuss about the economic aspect of TYA, it's important to know why its existence is needed. Having a discussion on an international platform may even lead to something beyond the issues around TYA, because this conversation will inevitably link to other contributing factors, such as culture, society, and political problems, which vary from one country to another in this region.
Beside the meeting, there's also Forum section in the festival. Why is that important?
The forum programme will support and complement the performance programme and help link the performances to related issues and subject matters surrounding us. It can be interesting for some audiences to get to know how a piece of work is originated, about its concept and creative process. In turn, this information could enhance their perception and reception of the piece even further. Some audiences might have questions after seeing a performance and want to understand more. This is what we want to happen. I'm aware that the works we're presenting may not all be familiar to the public, and I don't want the audience to feel left behind. So the Forum will help the audiences connect with the works from another perspective, helping them to understand the show better. This year, there will be a post-show talk for each production during which the audience can freely ask questions directly to the artists.
How is BICT Fest different from other children's theatre festivals?
It is not. I think it is trying to do what any festival for young audiences is trying to do. We want to make sure that our festival communicates with our audiences in this context. We want to offer this to this city, this community. So, I guess our intention really isn't different from TYA festivals in other countries. However, there aren't many events of this kind in Bangkok while, in fact, the demand is increasing especially in the new generation and young parents. Today we are learning and exchanging enough through materialism, and technologies. Wouldn't it be nice to also learn from and exchange with each other through something more fundamental like the art and culture?
————————————————
[1] An intention of including people who might otherwise be excluded and marginalized, such as those who are handicapped or learning-disabled or racial and sexual minority.
[2] Wandering Moon Theatre, founded in 1999 by Monthathip Suksopha in Chiangmai, creating alternative media and contemporary shadow puppet theatre exploring themes of education and diversity of human beings.
[3] A drama therapist who has been working creatively with autistic children, adults and children with learning disabilities, and children with special needs for over 30 years.
[4] Makhampom Theatre was founded in Chiag Dao district, Chiang Mai, in 1980, using theatre as a tool for development of community culture, functioning as a medium that reflected the locals' problems.
[6] Official name: International Theater Festival OKINAWA for Young Audiences, a festival of theater for children, youth, and families in Okinawa, Japan. The first festival was in 1994.